www.tanwater.com -->> Outdoors Index -->> 2005 & 2006 Antique Tractor Show





---
Antique Tractors
~photos from 2005 and 2006 antique tractor shows ~
---
These photos were taken at the 2005 and 2006 antique tractor and farm equipment shows held annually in White Springs, Florida.

Note - Unfortunantly there are no pictures from the 2008 Antique Engine & Tractor Show in White Springs, Florida. The show was cancelled Saturday morning due to heavy thunderstorms and lightning. It could not be re-scheduled. Look for pictures of the 2009 show when April comes around again!

There will be antique tractor pulls, antique tractor parade, demonstrations, grain treshing, shingle milling, antique cars & trucks, hit & miss engines, collectables, and much more!

Call (386) 397-2733 for more information. White Springs, Florida - U.S. 41 about 40 miles south of the Florida/Georgia border.

Click the thumbnails to enlarge them. You may click through the enlargements using the Next or Back buttons or click the photo to return to this page.
---
---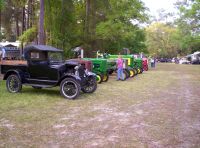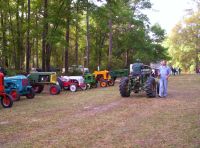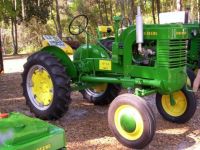 ---
Graywolf / 2005